I was disappointed when my first efforts to use the BBC's streaming iPlayer beta failed. Whatever content I chose, I got the message: This content isn't available at the moment.

Right-clicking the player lets you copy a further error message, which says:
Title: akamai:AkamaiServiceError.AKAMAI_API
Description: Connection attempt failed
Code: 18
At first I blamed beta unreliability; then when it continued I wondered if it could be a firewall issue. I use Microsoft's ISA Server. I looked at the log, and noticed that traffic on port 1935 was being blocked. I added a new protocol which I called iPlayer, for outbound TCP traffic on port 1935. I added this to the web access rule in ISA Server. Now it works.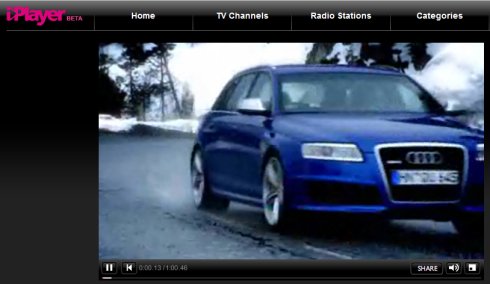 It's a great service. The quality is fine. For some reason I care deeply about audio quality when listening to music, but when it comes to most video content, I mind much less.
Note: I don't know if this is the only firewall issue with iPlayer, or if the port may change in future. Others have fixed similar issues just by clearing cookies or their browser cache. All I can say is that this fixed the problem for me.
I also think that the BBC's player could display a more helpful error message; and I'd like to see technical information on what the requirements are. I couldn't find anything useful here.