Microsoft has announced Visual Studio Code, a cross-platform, code-oriented IDE for Windows, Mac and Linux, at its Build developer conference here in San Francisco.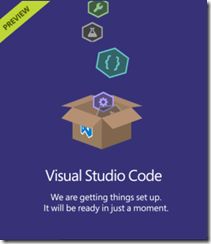 Visual Studio Code is partly based on the open source projects Omnisharp. It supports Intellisense code completion, GIT source code management, and debugging with break points and call stack.
I have been in San Francisco for the last few days and the dominance of the Mac is obvious. Sitting in a cafe in the Mission district I could see 10 Macs and no PCs other than my own Surface Pro. Some folk were coding too.
It follows that if Microsoft wants to make a go of cross-platform C#, and development of ASP.NET MVC web applications beyond the Windows developer community, then tooling for the Mac is important.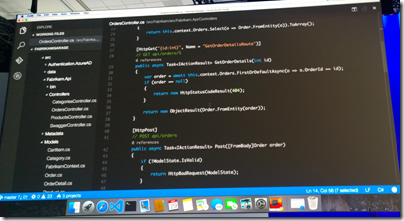 Visual Studio Code is free and is available for download here.
The IDE will lack the rich features and templates of the full Visual Studio, but if it is fast and clean, some Visual Studio developers may be keen to give it a try as well.