I've been taking a look at what it will cost to get hold of a Windows Phone 7 device when it appears.
By way of preamble, personally I'm allergic both to contracts and to locked devices. It is an especially difficult issue for individual developers who want to test, support or develop for multiple devices. If you want an unlocked device, you could try Expansys which is currently taking orders for the HTC 7 Trophy – 3.8" screen, 8GB storage at £429.99 including VAT, but not due until 11th November.
O2's HTC HD7 also looks attractive for developers, since it is available on pay as you go and has 16GB storage. It may be a bit bulky, but that is no bad thing for testing.
Vodafone has the cheapest currently announced deal by some measures, with the Trophy for £25.00 per month.
What if you want the HTC 7 Pro, which has 16GB storage and a slide-out keyboard? It's set to be available in the US from early 2011 on Sprint, no word yet about Europe though I'm told it will appear here around the same time.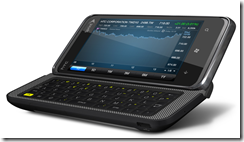 If you want a keyboard, the good news is that the LG Optimus 7Q also has one; the bad news is that there are apparently no plans to offer it in the UK. You will be able to get it on Telstra in Australia.
There is also the Dell Venue Pro which has a little thumb keyboard, but no UK availability announcement yet. It will be on T-Mobile in the USA.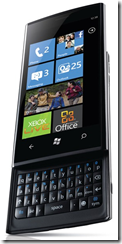 O2 has published details of its tariffs for the HTC HD7 – 4.3" screen, 16GB storage.
Free on £40 24 month tariff
£379 pay and go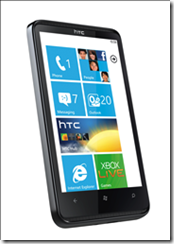 Orange, which says it is "Microsoft's lead partner", will have the Samsung Omnia 7 – 4.0" screen, 8GB storage, free on a £40.00, 24 month tariff. Note this is cheaper on T-Mobile, see below.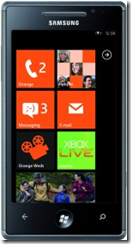 Orange also offers HTC 7 Mozart – 3.7" screen, 8GB storage, free on £35.00 24 month tariff.
No word on pay as you go for either handset.
T-Mobile, which like Orange is now owned by Everything Everywhere, also has the the Omnia 7, free on a £35.00 24-month contract.
Vodafone has the HTC 7 Trophy – 3.8" screen, 8GB storage. This is free on a £25.00, 24 month contract. I've also been told Vodafone will offer the LG Optimus 7 – 3.8" screen, 16GB storage free with a £30, 24 month deal.
Three has the Samsung Omnia 7 on 24-month plans from £35.00 to £40.00 per month.
Might there be supply issues at launch? I am guessing that is likely, so if you are keen get your order in early. On the other hand, these are version one devices, so the usual health warnings apply.