While waiting to board I fired up Visual Studio 2013 thinking I might tinker with the game I am working on during the flight.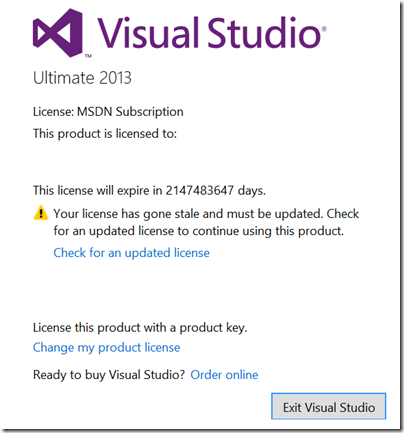 I got this unwelcome message. "Your license has gone stale." This is because I have an MSDN version which apparently is no longer a perpetual license.
Thanks to what looks like a beginner programming error, I am also informed that the license will expire in 2147483647 days.
The other factor here is that I only use Visual Studio on this machine when travelling. Although my subscription is still in date, the software has to call home once in a while or it stops working.
Fair enough for Microsoft to protect its rights but I wonder if this could be fine-tuned.