It is a case of "right time, right place" for Xamarin, as it scoops up Windows developers who need either to transition to iOS and Android, or to add mobile support to existing applications. You can also port applications to the Mac with its cross-platform development framework based on C#; no bad thing as Mac sales continue to boom.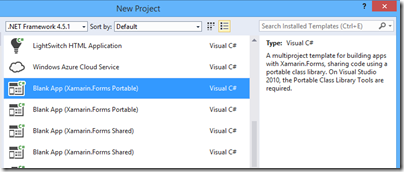 Xamarin also fits with Microsoft's new strategy, as I understand it, which is to provide strong support for iOS and Android for applications such as Microsoft Office, and services such as those hosted on Microsoft Azure.
Now the company has announced an additional $54 million of funding, which CEO Nat Friedman tells me is "the largest round of financing achieved by any mobile platform company ever".
The financing comes from "new and existing investors, including Lead Edge Capital, Insight Venture Partners, Charles River Ventures, Ignition Partners, and Floodgate."
What will the money be spent on? "Two things," says Friedman. "We're planning to expand our sales and marketing into Europe. We're opening a sales office in London in the Fall. We did a roadshow with Microsoft in Europe and it was extremely successful. Second, we're going to invest in improving the quality of our platforms."
Friedman notes that mobile should not be considered a development niche. "Our view is that in the future all software will be mobile software in some way or another, when you build an application it will have to have some kind of mobile surface area."
A few other points to note. One is that Xamarin Forms, recently introduced, has been a big hit with developers. "The Xamarin Forms forum has been our most popular forum," says Friedman. "We've been really surprised."
The company used to promote the idea of avoiding cross-platform code for the user interface, but then introduced Xamarin Forms as a cross-platform GUI framework, arguing that because it uses only native controls, it avoids the main drawbacks of the idea.
Some of the funding then will go into improving Xamarin Forms and tools to work with the framework.
Another key area is Visual Studio integration. The acquisition of the Visual Studio integration team from Clarius Consulting, in May 2014, is also significant here, since Clarius had strong expertise in this area.
Might Microsoft try to acquire Xamarin? Interesting question, and one which Friedman is not in a position to discuss; I am not a financial expert but would guess that Xamarin's independent expansion increases its ability to be independent, though investors may be hoping to reap the rewards of an acquisition, who knows?