I have an Honor 10 AI phone (among others) and this recently upgraded itself to Android 9 "Pie". It is always good to be on the latest Android; but I noticed a change in something I care about (though acknowledging that for most people it is not top of mind).
Specifically, I am averse to sharing my location more than is necessary, especially with large organizations that want to track me for advertising and marketing purposes (hello Google!). Therefore I normally set Android Location Services to GPS-only. This means you do not have to agree to send your location data to Google in the dialog that appears when you turn on what Google calls "High Accuracy" location services. Here is what the setting looks like in Android 7: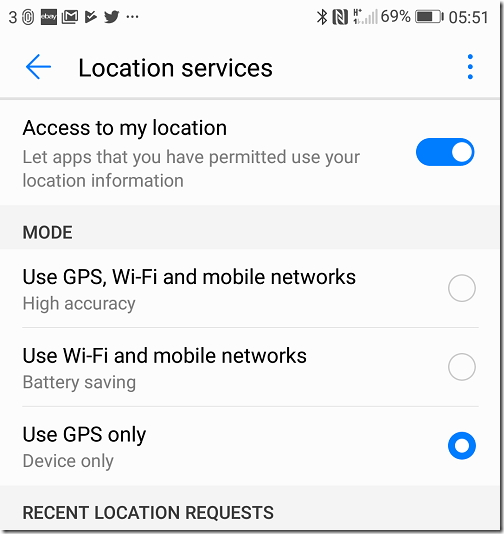 I have found that Google Maps works badly on GPS-only, but other mapping apps like HERE WeGo work fine.
However, following the upgrade to Android 9 on the Honor 10 AI, my use of HERE WeGo was blocked.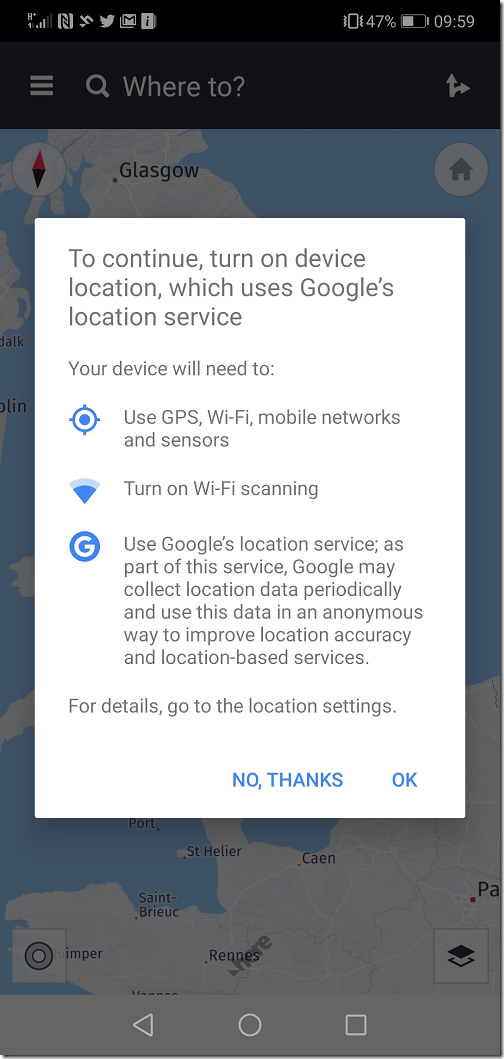 This is coercive, in that mapping is a core function of a smartphone. And it is unnecessary, since I know for sure that this app works fine without the Wi-Fi scanning and Google data collection referenced in the dialog.
I agreed the setting but noticed another curious thing. When you switch on location services, you also make a new agreement with Huawei: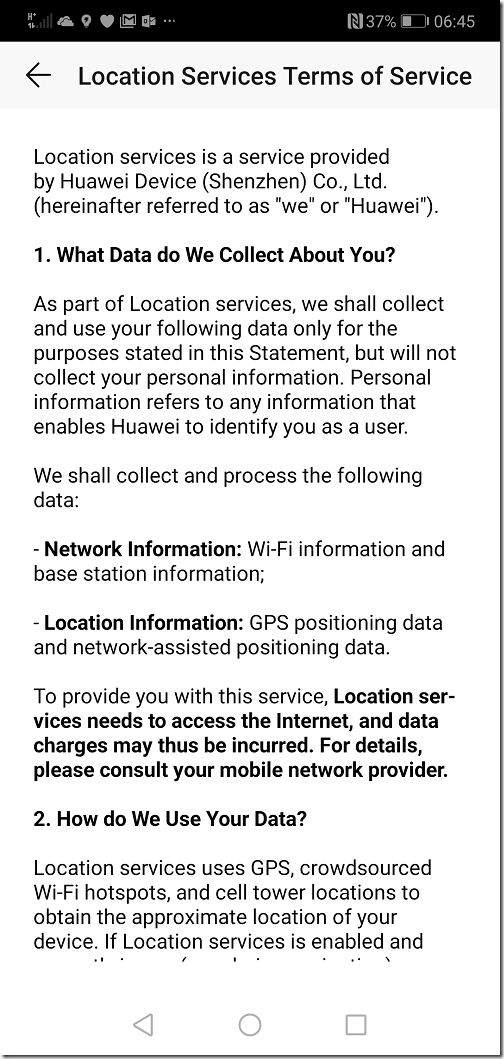 This is confusing. Is location services provided by Google, or Huawei?
Note also that I have little confidence in the promise that no "personal information" will be collected. The intention may be there, but history suggests that it is often pretty easy to identify the person from so-called non-personal information. It is better not to send the data at all if you care about privacy.
Huawei's only suggestion if you do not agree is not to use location services. Or throw your device in the bin.
Having agreed all this data collection, note that you can still turn off wi-fi scanning and Bluetooth scanning in the advanced settings of Google location services. Is this respected though by Huawei? It is hard to tell.
Finally, note that Google now strongly encourages developers to use the Google Play location API rather than the Android location API.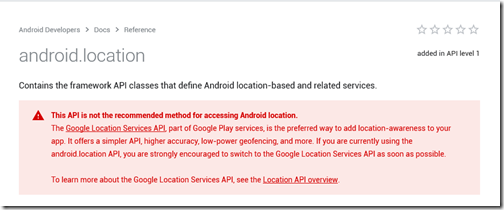 This all seems like bad news if, like me, you want to minimize the location data that you share.