Microsoft has posted details of the forthcoming Exchange 2013, and one of the features that intrigues me is the ability to use the browser-based email client, Outlook Web Access (OWA), offline.
Since offline use is one of the primary issues with web applications, this is a key feature. It would be particularly interesting if it worked with mobile devices such as the Apple iPad or Google Android tablets.
I asked about this and was directed to this table, which states that offline access is supported in Internet Explorer 10 or later, Safari 5.1 or later, and Chrome 18 or later. Offline is not supported on mobile browsers, nor on "Windows 8 tablet".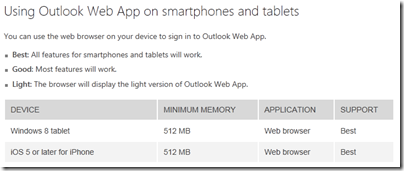 I have not seen Microsoft use the term Windows 8 tablet in a technical sense before. I presume it means Metro-style IE and Windows RT?
Next, I went to my preview Office 365 account on a Windows 8 tablet (ha!) but in desktop IE, and noticed that OWA already has an offline option there, which I presume is essentially Exchange 2013 though perhaps with some differences.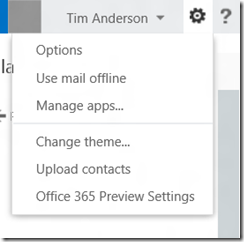 I selected the option and was prompted to confirm.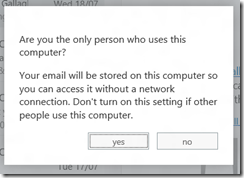 I clicked Yes and was prompted to add to favourites.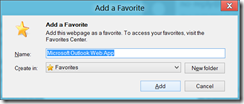 Then I closed the browser, turned on Airplane mode, and restarted.
Success! I was able to return to OWA, compose and send an email. Note the Airplane mode icon in the screen grab.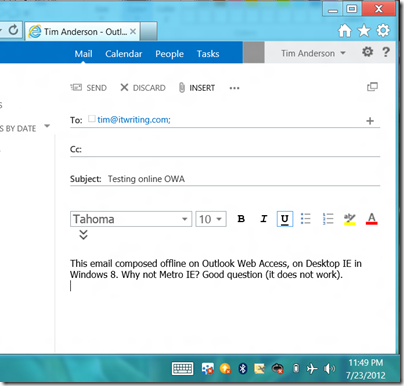 Looking at IE settings I also had an offline cache set for outlook.com.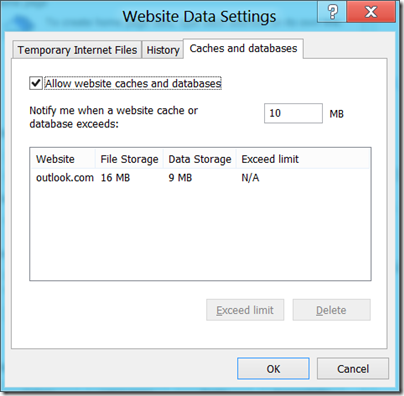 I closed the browser, re-enabled the network, and restarted.
Bad news, my first email was never sent. I tried again though, and this time confirmed that, while offline, my email was in an unsent folder.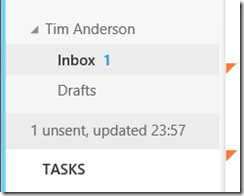 However, when I went back online I could not see it in sent items. I made a third attempt. Eventually though, both my second and third attempts succeeded and I got the email.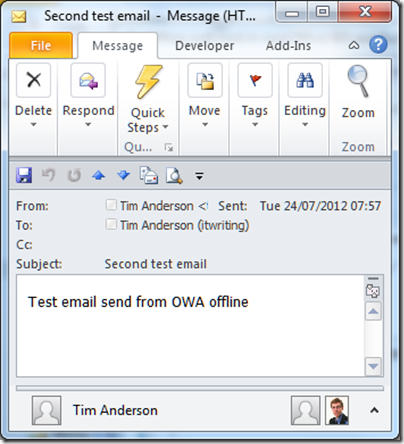 That's good, but I have a few observations (bearing in mind that this is preview software):
1. The experience in Metro-style IE is terrible. You can enable offline there (I tried) but it does not work. And where is the cache setting for Metro-style IE, is it shared with desktop IE? Does it have one? This whole relationship between the two forms of IE 10 in Windows 8 is obscure and difficult.
2. What happened to my first email? Did I not in fact click send (I am fairly sure I did)? Losing emails is bad and can be costly.
3. This offline setting would be particularly useful on mobile devices so I would like to know what plans Microsoft has to get it working.