I'm in Beijing for NVIDIA's GPU Technology Conference; I attended last year's event in San Jose and found it fascinating, partly because it has an academic and research flavour with a huge variety of projects on display.
This year the event is in Beijing, reflecting the level of HPC (High Performance Computing) activity in this region.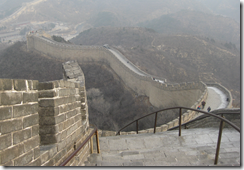 NVIDIA's business is graphics processors, though it has expanded into the SoC (System on a chip) business with its ARM-based Tegra chipset. This conference though is focused at the other end of the scale: Tesla GPUs that are primarily designed not for driving a display, but for rapid processing using massively parallel computing.
The Tesla business is relatively small for NVIDIA; less than 5% of its overall revenue, I was told; and I was told that the company treats it partly as research and development. That said, GPU computing is coming into the mainstream and the business is expected to grow. NVIDIA's desktop GPU cards also support GPU computing.
I recently reviewed a video format converter from Cyberlink; the product was unexceptional except that it can take advantage of GPU computing when available to speed processing when converting from one video format to another. Since I do have a suitable graphics card (though sadly not a Tesla) this made a substantial difference, converting several times faster than another format converted I tried.
Of course NVIDIA is not the only player; there is an open standard (OpenCL) for GPU computing and other GPU vendors such as AMD implement OpenCL. NVIDIA implements OpenCL but also has its own CUDA architecture, which tends to be the focus of its conference as you would expect.
More reports soon.