Microsoft has released the Release Candidate of Visual Studio 2012 (now the official name), which you can download here, to coincide with the release of Windows 8 Release Preview and Windows Server 2012 Release Preview.
Visual Studio also has a new logo, as you can see from the setup window below.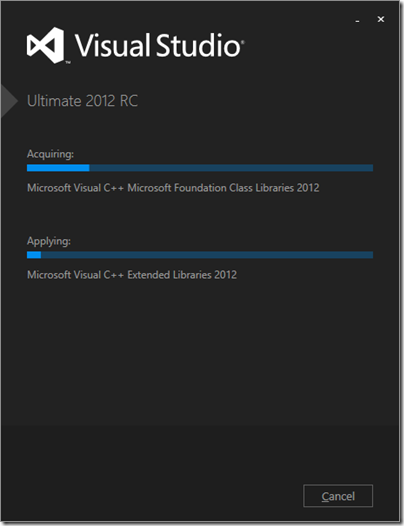 Microsoft's Jason Zander has posted about the new release here. Some of the main areas of difference between the RC and the Beta are:
Better performance
User interface tweaks including the return of a little more colour to the product
Solution Explorer filtering
New Metro style app templates
Improved XAML and Blend designers
Updated ASP.NET 4.5 web forms to support the await keyword
Tweaks to LightSwitch, Team Foundation Server, Architectural Tools
There is also a more detailed post by Scott Hanselman on what's new in web development here.