Salesforce has announced Salesforce 1, but what it is? Something new, or the same old stuff repackaged?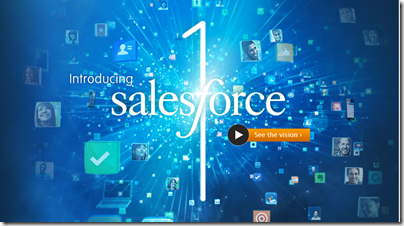 Even if it is something new, the ingredients are familiar. Salesforce 1, I have been told,  is a new brand over the Salesforce platform, though it does not replace individual components like Force.com or Heroku.
At heart, Salesforce is a multi-tenant cloud database and web services API, designed originally for CRM but easily adapted for other purposes, and easily extended by third-party partners with their own apps. If you review the components of Salesforce 1 you will find the same core platform and services as before.
If you want a quick overview of what makes up Salesforce 1, I recommend this list of platform services, including quick app development using browser-based tools, Heroku for code-centric development using Ruby, Java, Node.js or Python, web site development with site.com, a mobile SDK for iOS, Android or HTML5,  role-based user access management, private app portal, translation services, custom databases, social and collaboration services, reporting and analytics.
There is a new Salesforce 1 mobile app announced which you can customize. It only runs on iOS or Android; no support for Windows Phone.   
The Salesforce 1 proposition is that user identities are managed in the Salesforce database and that you build your cloud applications around them. Therefore the minimal Salesforce 1 product is One Enterprise App, at $25 per user/month, which gives you identity services (and a few others) and the app platform.
I would imagine that most Salesforce 1 customers will also use other Salesforce 1 products such as CRM or the Service Cloud. CRM, for example, runs from $5.00 per user/month for contact management to $300 per user/month for the Performance Edition, including the Service Cloud, workflow approval and unlimited custom apps. There is feature overlap between the various Salesforce products which may explain why the company encourages you to ask for a custom quote.
My immediate reflection on the Salesforce 1 announcement is that it is a cloud platform play. If you agree that the future of business IT is in cloud and mobile, then it follows that the future competitive landscape will be largely formed around the companies that offer cloud platforms. Large scale tends to win in the cloud, so for better or worse only a few companies will be able to compete effectively. Hence the cloud platform wars.
In this context, Amazon is strong on the app platform and cloud infrastructure side, but does not offer a complete enterprise platform, though recent announcements seem to me a move in that direction.
Google has immense scale and Android, but its strong focus on advertising and consumers perhaps hold back its enterprise offerings. If you run Android you are already hooked into Google's identity platform.
Microsoft, perhaps oddly given its vast desktop legacy, seems to me a close competitor to Salesforce. Where Salesforce has CRM, Microsoft has Office 365, and where Salesforce has its own identity platform, Microsoft has Azure Active Directory. Apps for Office hook into SharePoint and Azure Active Directory in the same way Salesforce 1 apps hook into the Salesforce platform. There is no love between Salesforce and Microsoft, and constant sniping from Microsoft's Dynamics CRM team. At the same time, there must be many businesses attracted to Office 365 for email and Office, and to Salesforce for CRM, which may lead to some difficult choices down the road. No wonder Salesforce is ignoring Windows Phone.