Looking for a mini PC, maybe to plug into your TV without taking over the living room? I've just been looking at the range from Giada, here at the NVIDIA GPU Tech conference, and like their handy size, which makes my Toshiba netbook look distinctly bulky, and quiet running.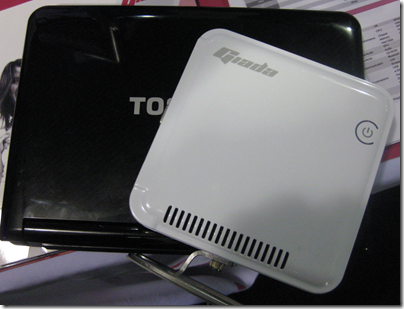 The latest Giada N20 measures just 160 x 175 x 23mm but still packs in an Atom D510 CPU, NVIDIA ION GT218 with 512MB RAM, 2GB main memory, and 320GB hard drive. Ports includes two USB 2.0 ports, one USB 2.0/E-SATA combo port, four-in-one card reader, Gigabit LAN, wi-fi, Bluetooth, HDMI and VGA video output, and both analogue audio and SPDIF digital output.
Price with Windows 7 Home Premium is $449, though it is not yet available in Europe.