Microsoft has announced the Connected Vehicle Platform, at the CES event under way in Las Vegas.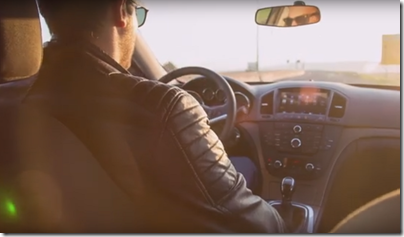 The company is not new to in-car systems, but its track record is disappointing. It used to be all about Windows Embedded, using Windows CE to make a vehicle into a smart device.
Ford was Microsoft's biggest partner. It built Ford SYNC on the platform and in 2012 announced five years of partnership and 5 million SYNC-enabled vehicles.
However in 2014 Ford announced SYNC 3 with no mention of Microsoft – because SYNC 3 uses Blackberry's QNX.
What went wrong? There's a 2014 analysis from Bill Howard that offers a few clues. The bit that chimes with me is that Microsoft was too slow in updating the system. The overall Windows story over the last 10 years is convoluted to say the least, with many changes to the platform and disruptive (in a bad way) strategy shifts. The same factor is a large part of why Windows Phone failed.
It is not clear at this stage whether or not Microsoft's Connected Vehicle Platform partners (which include Renault-Nissan and BMW) will use Windows Embedded in their solutions; but what is notable is that Microsoft's release makes no mention of it. The company has shifted to a cloud strategy, and is primarily offering Azure services rather than mandating how manufacturers choose to consume them. The detail of the announcement identifies five key areas:
Telematics and Predictive services
Marketing ("Customer insights and engagement")
Productivity (Office 365, Skype)
Connected ADAS (Advanced Driver Assistance Systems), ie. the car helping you to drive
Advanced Navigation
Cortana also gets a mention. We may think of Cortana as a virtual assistant, but what this means is a user interface to intelligent services.
There is big competition for all this of course, with Google, Amazon and Apple also in this space. There is also politics involved. If you read Howard's analysis linked above, note that he mentions how the auto companies dislike restrictions such as Google insisting that you can't have Google Search unless you also use Google Maps (I have no idea if this is still the case). There is a tension here. In-car systems are an important value-add for customers and critical to marketing vehicles, but the auto companies do not want their vehicles to become just another channel for big data-gathering companies like Google and Amazon.
Another point of interest is how smartphones interact with your car. If you want a simple and integrated experience, you can just dock your phone and use it for navigation, communication and entertainment – three key areas for in-car systems. On the other hand, a docked phone will not have the built-in screen and control of vehicle features that an embedded system can offer.