What if small businesses could add a virtual Windows desktop option to their Office 365 subscription, enabling users to log on to a remote desktop and run the full desktop versions of Office as well as other Windows applications, without the hassle of managing local PC desktops?
This is coming, according to information gleaned from the announcements here at Microsoft's Ignite conference in Orlando. It is all part of a new Azure service called Windows Virtual Desktop, which sees Microsoft getting serious about desktop virtualisation on Azure for the first time.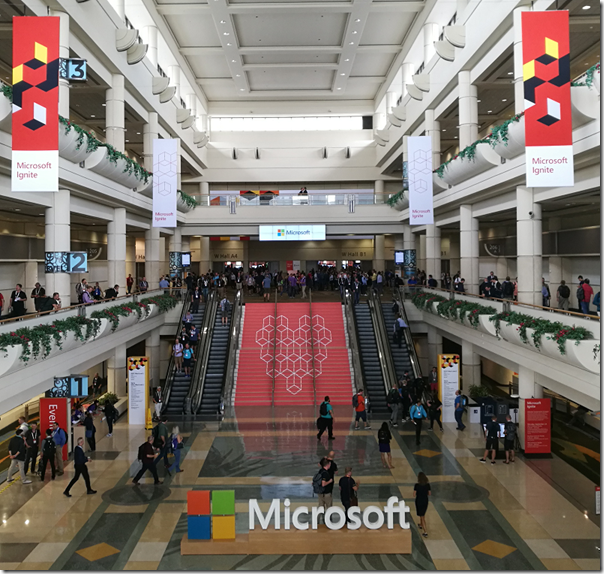 Microsoft Ignite is under way in Orlando, Florida
Windows desktop virtualization is already available on Azure, but Microsoft currently points you to its partners Citrix or VMWare for this. You will still be able to do this, and the third-party solutions still have advantages especially in terms of management and imaging tools, but of course they are expensive. Windows Virtual Desktop will be interesting to large organisations who are already licensed for virtual desktop access via licenses for subscriptions including Windows 10 Enterprise E3 and E5.
There will apparently be options for both hosted Windows 10, and shared hosting using Remote Desktop Services, but exactly what will be in the Office 365 offering is not yet clear.
A cost-effective solution for small businesses wanting a hosted virtual desktop on Azure is something new though and if Microsoft prices it right, I would expect it to be popular. Virtual desktops are handy for staff working at home or on the go, for example.
Will the pricing be right? That is not yet known of course. But it does look hopeful that Microsoft may be moving away from its policy of making Windows desktop virtualisation deliberately expensive in order to protect its licensing income.