Asus has announced Project Precog at Computex in Taiwan. This is a dual-screen laptop with a 360° hinge and no keyboard.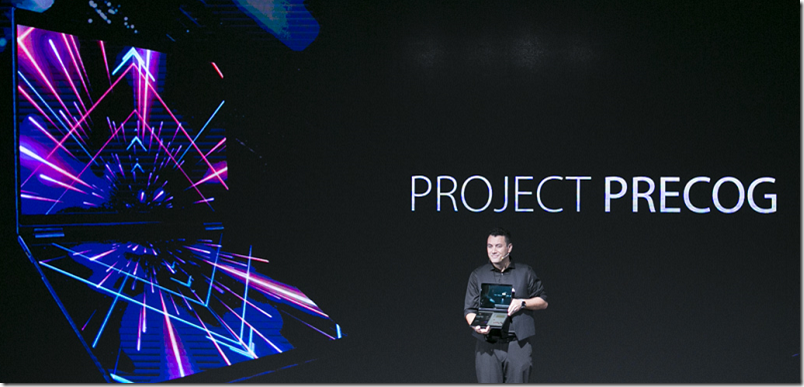 The name suggests a focus on AI, but how much AI is actually baked into this device? Not that much. It features "Intelligent Touch" that will change the virtual interface automatically and adjust the keyboard location or switch to stylus mode. It includes Cortana and Amazon Alexa for voice control. And the press release remarks optimistically that "The dual-screen design of Project Precog lets users keep their main tasks in full view while virtual assistants process other tasks on the second screen," whatever that means – not much is my guess, since is the CPU that processes tasks, not the screen.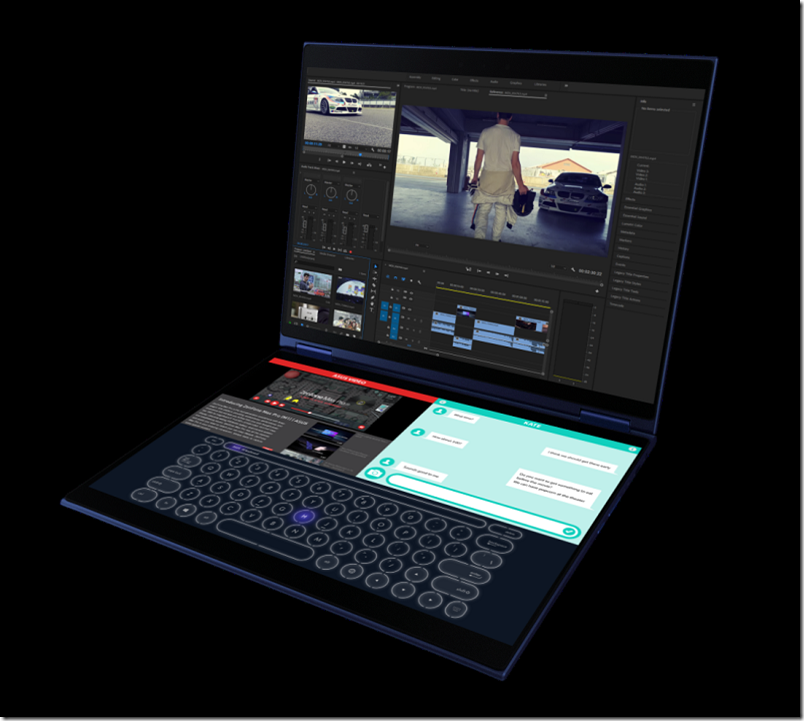 Even so, kudos to Asus for innovation. The company has a long history of bold product launches; some fail, some, like the inexpensive 2007 Eee PC which ran Linux, have been significant. The Eee PC was both a lot of fun and helped to raise awareness of alternatives to Windows.
The notable feature of Project Precog of course is not so much the AI, but the fact that it has two screens and no keyboard. Instead, if you want to type, you get an on-screen keyboard. The trade-off is extra screen space at the cost of convenient typing.
I am not sure about this one. I like dual screens, and like many people much prefer using two screens for desktop work. That said, I am also a keyboard addict. After many experiments with on-screen keyboards on iPads, Windows and Android tablets, I am convinced that the lack of tactile feedback and give on a virtual keyboard makes them more tiring to work on and therefore less productive.
Still, not everyone works in the same way as I do; and until we get to try a Project Precog device (no date announced), we will not know how well it works or how useful the second screen turns out to be.